Creating Peace Within
with Heidi Dellaire
Are you exhausted from anxiety and stress ruling your life? Let me tell you about how I conquered that overwhelm, improved my mental and physical health, improved my self-worth and how I can help you to do the same.
There is more course information below.


What Students Are Saying!

"I don't know where I would be right now if I hadn't taken your course." ~Brenda B.
"The 7-minute guided breathing meditation is a game-changer. It is amazing!" ~Deanna Z.
 "With Heidi's guidance and understanding of my sensitivity, I went from chaos to calm, confident and patient in just 8 weeks." — Carly C.
"Though available to all of us, the state of peace is reached by very few people. The inner experience of most people is marked by constant stress. Most of the stress that results in emotional and physical disorders to stress depends on our 'stress proneness' [...] this is directly the result of the amount of suppressed and repressed feelings we have accumulated. The more emotional pressure that is surrendered and let go, the less vulnerable we are to the stress response and stress-related diseases." ~ David R. Hawkins, M.D., Ph.D.
Creating Peace Within
Are you struggling with stress, anxiety, or depression in the midst of life changes, relationship challenges, or life's uncertainties?
This course will introduce what Mindfulness is and how to benefit from it in just a few minutes a day to help you reduce and manage stress, and enable you to face difficult feelings or situations with a greater sense of calm.
How do I know? I was a riddled with anxiety and stress many years ago and started experiencing panic attacks and "undiscoverable" disease, symptoms and pain. My emotions were so held in that it manifested in the above. I started learning meditation and mindfulness and my anxiety, stress, fear and pain started to subside and eventually disappeared after a continued practice of meditation. I eventually became a mindfulness and meditation teacher to help others free themselves and find their true inner self.

Explore How Mindfulness Can Bring You Inner Peace
Anyone, no matter how ambitious, accomplished or talented, can feel the effects of stress or anxiety, or experience feelings of insecurity, inadequacy, doubt, worry, anger, fear, and other ways of feeling stuck in an uncomfortable place.
Embracing the challenges of life, relationships, family, livelihood, and finances while maintaining openness, calmness and acceptance in every moment can be tough. And when the world throws a curveball at us, our on-going difficulties can be brought to the forefront with additional force.
Fortunately, by learning certain ways of perceiving emotions and thoughts, anyone can learn to loosen the grip of negative emotions and their effects. 
Presented in five to fifteen-minute guided meditations, these Mindfulness exercises will help you cultivate many benefits, including greater acceptance of yourself, of others and of life's surprises, and greater awareness of the emotion-body-mind connection, ultimately walking you down the path to better well-being.
Start Date:
You can join at anytime and move through the course at your own pace.
Benefits of Mindfulness:
reduced stress and anxiety
increased well-being and happiness
improved immune functioning
improved working memory capacity
lower rates of depression
improved social relationships
improved focus and concentration
increased compassion and empathy
learn to let go
What's Inside The Course:
8 Learning Modules with video and audio instruction
7 Downloadable Guided Meditations
Workbook/Worksheets with writing prompts and exercises
2 Bonuses with two more guided meditations
Recorded Q&A calls with Heidi from Beta launch.
Drip content to keep you focused on the weekly meditation and writing
Added peace and calm to your life
Lifetime access to the course material
Take a look a the Curriculum for the course below


Support:
Email Support
Students can comment or ask questions directly in course sections.
IS THIS A GIFT?
To gift this course, please enter the recipient's name and email address in the Student Login Details and then enter your information in the payment information section.


Creating Peace Within Curriculum

"Heidi's presence, of calm, caring support, is the perfect guide into this journey into Peace. She has been a constant presence in my life now for years, and each time our paths cross I am returned back into remembering that place of stillness, self awareness and clarity that exists within us all. With Heidi Dellaire, you're in safe, and nurturing hands." ~Cat Knott

"You are a highly skilled practitioner in the art of listening and intuitive understanding. I am grateful for the safe space you offer for me to open up and heal. Thank you for providing this space for me." ~Ingrid T.

"There has been more than one occasion in which I was swimming in thoughts or feelings that did not serve me, and there came Heidi—simply showing up, creating a moment of warmth and empathy that stopped my whirling mind in its tracks with ease. She is a rare soul that seems to just have a knack for reminding people to pause and tap into trust for self and for life, no matter what our minds and emotions want to kick around. If you aren't in the habit of doing this on your own, you can trust Heidi to nudge you in the right direction." ~Ale T.


Hi, I'm Your Instructor and Guide
Heidi is a Heart Space Coach/Guide and Blogger at HeidiDellaire.com where she coaches individuals to a higher sense of confidence within themselves and with others. She is also an Alternative Health Therapies Practitioner/Coach, Intuitive Healer, Meditation and Mindfulness Instructor,Licensed Massage Therapist, Registered Ayurvedic Practitioner, and the managing and publishing editor of LoveWideOpen.com, a self-development and resource website. She is the author of Roots and Tendrils, a collection of poetry that takes you on a journey through the highs and lows of love that ultimately leads to self-love. She holds certifications in massage therapy, craniosacral therapy, Reiki, Ayurvedic Medicine, Advanced Cognitive-Based Meditation Techniques, Life Coaching and is a graduate of Gabrielle Bernstein's Spirit Junkie Masterclass for coaches.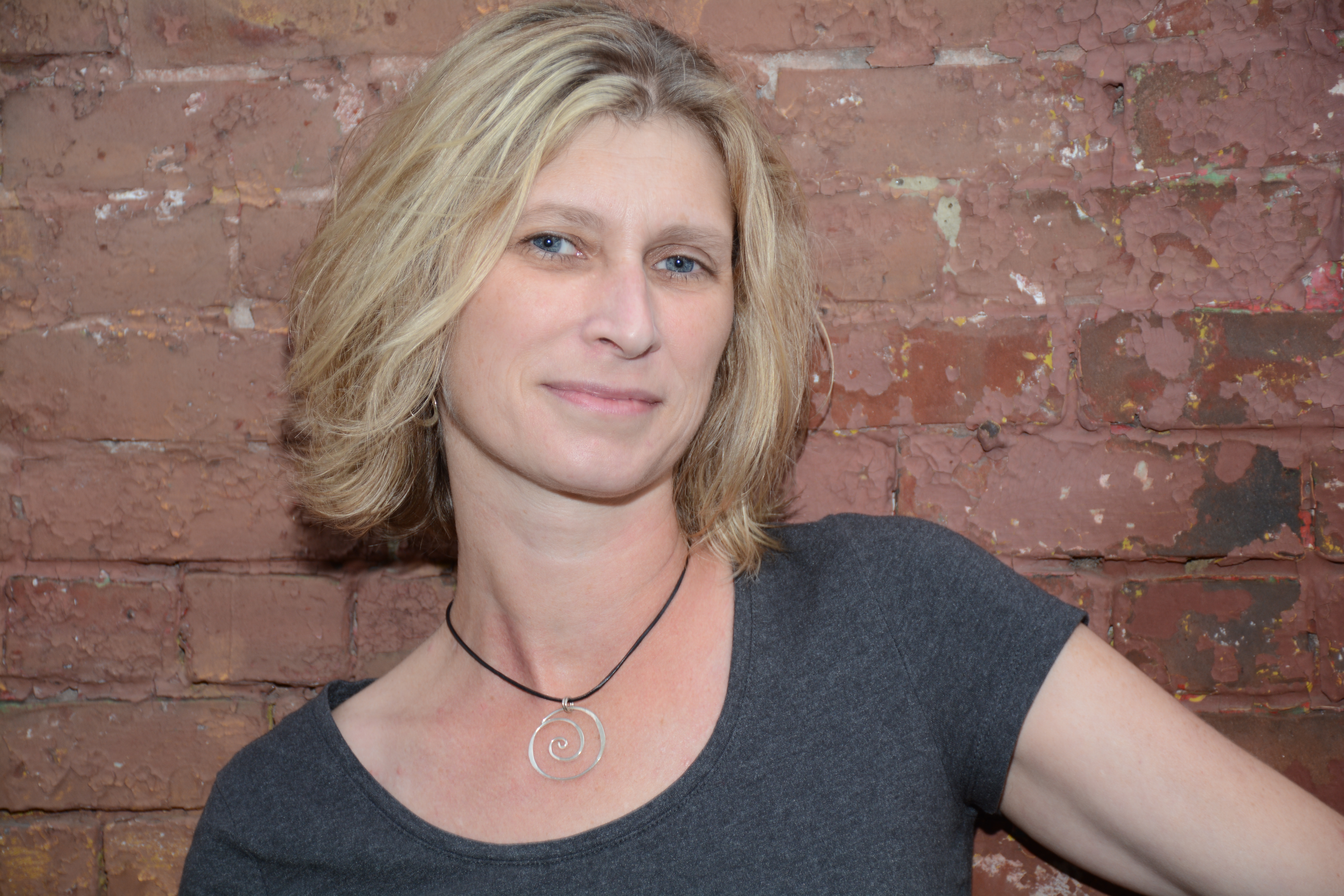 Frequently Asked Questions
When does the course start and finish?
The course starts now and never ends! It is a completely self-paced online course - you decide when you start and when you finish. The course is drip content and the first 2 modules drop upon purchase and then the next module seven days later, and so on. However, if you don't start right away, it is suggested that you take a full 7 days between each module to truly get the full benefits of the exercises.
How long do I have access to the course?
How does lifetime access sound? After enrolling, you have unlimited access to this course for as long as you like - across any and all devices you own.
What if I am unhappy with the course?
We would never want you to be unhappy! If you are unsatisfied with your purchase, contact us within the first 7 days from date of purchase and we will give you a full refund.